SPIN Compliance Solutions is the premier hands-on HIPAA, MACRA/MIPS, OSHA, Stark Law, and Anti-Kickback Statute Compliance Training Company serving medical practices in the continental US. We have been passionately saving physicians from compliance penalties since 2018. Our mission is simple... Take the time and frustration out of keeping your practice compliant so you can focus on your patients and practice.
If you want to take the frustration out of keeping your practice compliant then you won't find an easier solution. Our hands-on compliance training and security audits provided by our exceptionally trained staff make it possible for you to focus on your practice. Contact us now so we can take the headache out of keeping you compliant today.
The Occupational Safety and Health Administration (OSHA) sets guidelines and standards for workplaces, including medical offices, designed to promote the safety and health of workers. The OSHA guidelines for medical offices focus on preventing employee exposure to communicable diseases and hazards, such as radiation, that are specific to doctor's offices. Other OSHA standards refer to general hazards, such as fire escapes and electrical hazards.
WHAT OSHA GUIDELINES MUST A MEDICAL PRACTICE FOLLOW?
OSHA guidelines cover a variety of safety protocols and procedures for medical offices.  These include:
Creation of formal policies and procedures to meet OSHA standards;
Identification of health hazards for workers, including biological, chemical, physical, ergonomic, and psychological;
Preventative measures to address health risks, such as protecting workers from bloodborne pathogens, and hazard communication;
Compliance with state and local regulations, including pharmaceutical and vaccine storage, workplace safety, and handling of medical waste;
Following proper screening protocols, procedures, and calibrations required for equipment use, including proper training and certification if required.
WHAT OTHER THINGS WITH OSHA SHOULD I CONSIDER?
While the list above is a good start, it is by no means all that you should consider, nor is it all that you are required to do as it pertains to OSHA compliance.  OSHA also requires that you have policies and procedures for addressing the following:
Ergonomics;
Slip and fall consideration potential hazards;
Workplace violence;
Influenza, tuberculosis, and other infectious diseases;
Emergency response;
Chemical hazards;
Other hazards, including compressed gas, lasers, and latex allergies; and
Patient handling.
OSHA updates and requires the posting of several posters that medical practices are required to have posted in the employee breakroom.  If there is no employee breakroom, then the posters must be posted in a location that is easy for the employees to see.
According to OSHA, the most frequently requested medical guidelines are those on preventing the spread of bloodborne pathogens. These guidelines include the use of universal precautions such as adequate sharps disposal, providing post-exposure medical exams and Hepatitis B vaccine to employees at no cost, and the use of color coding to indicate different types of regulated waste. OSHA guidelines also require all medical offices to have a written exposure control plan and to update this plan every year. An exposure control plan is a written document that includes a list of employees who may be exposed to bloodborne pathogens in the course of their work, the procedures used to avoid contamination with bloodborne pathogens, procedures for post-exposure evaluation and follow-up and methods for reporting exposure.
Basic requirements for compliance with the Bloodborne Pathogens Standard include:

A written exposure control plan, to be updated annually;
Use of universal precaution
Consideration, implementation, and use of safer engineered needles and sharps
Use of engineering and work practice controls and appropriate personal protective equipment, like gowns and gloves, face, or eye protection
Hepatitis B vaccine provided to exposed employees at no cost;
Medical follow up in the event of an "exposure incident"
Use of labels or color-coding for items such as sharps disposal boxes and containers for regulated waste, contaminated laundry, and certain specimens
Proper containment of all regulated waste
Our program offers cost-effective solutions to organizations so you can avoid HIPAA audits and monetary fines. Call Us Today!
Providing The Best Hands-On OSHA Compliance Training Programs To Medical Practices in St. Louis, MO., Atlanta, GA., Houston, TX., Philadelphia, PA., Hershey, PA., Oklahoma City, OK., Reno, NV., Orlando, FL., Detroit, MI., Orange County, CA and the continental United States.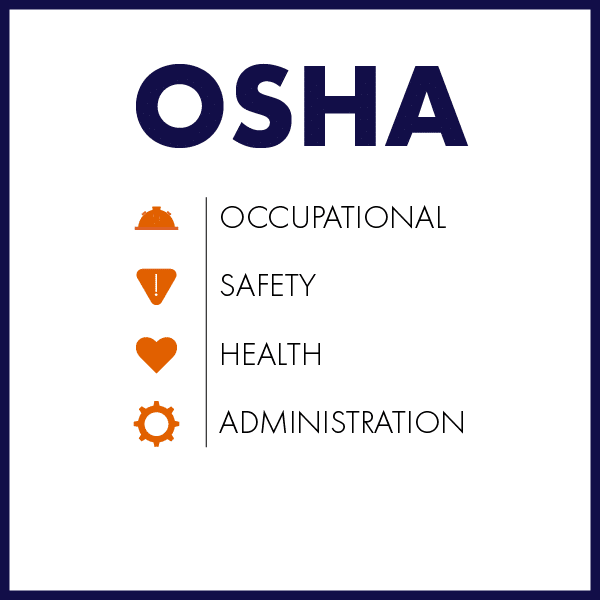 The OSHA guidelines require all x-ray equipment and all doors to rooms containing x-ray equipment to be labeled with signs reading "Caution: X-Ray Radiation." The guidelines also specify that all areas containing radiation or x-ray equipment should have restricted access, to limit the amount of radiation to which employees are exposed. Medical offices containing x-ray equipment are also required to provide radiation monitors, such as personal dosimeters, to all employees who operate the equipment and to all employees whose work involves exposure to radiation.
A. The Ionizing Radiation Standard applies to medical offices using X-ray equipment and includes protocols like:
a. A survey of the types of radiation used in the facility, including X-rays
b. Restricted areas to limit employee exposures
c. Use and wear of personal radiation monitors, such as film badges or pocket dosimeters
d. Rooms and equipment may need to be labeled and equipped with caution signs
OSHA guidelines require medical offices to provide employees with information regarding any hazards that are present. This includes a list of hazardous chemicals, a copy of the Material Safety Data Sheet for each chemical, and employee training in handling chemicals, medical wastes and any other hazards. All medical offices are also required to have a hazard communication program, providing details on how training in specific hazards will be provided to each employee.
This standard is often called the employee's right to know. Basic requirements include:

A written hazard communication program
A list of hazardous chemicals (such as alcohol, disinfectants, anesthetic agents, sterilants, and mercury) used or stored in the office
A copy of the Material Safety Data Sheet (MSDS) for each chemical (obtained from the manufacturer) used or stored in the office
We specialize in HIPAA, MIPS, OSHA, Medicare/Medicaid Audits, and more. View our services and see how we can help your medical practice today.
All medical offices must provide "safe and accessible" exits from the building in the event of an emergency. Exits must be appropriately signed and a diagram showing evacuation routes posted where it can be seen by staff and patients. This may include posting signs in each treatment and examination room. All medical offices that use flammable gas must adhere to OSHA guidelines on wiring and equipment installation related to flammable gases. Medical offices are advised by OSHA to consult their local fire department, their insurance company or an OSHA consultant for advice on electrical and fire guidelines.
Addresses the marking of exits and employee knowledge concerning how to leave the building in case of a fire or other emergency. This includes items such as:

Exit routes sufficient for the number of employees in any occupied space
A diagram of evacuation routes posted in a visible location
Signage
Electrical standards for patient and employee safety cover wiring and use of electrical equipment, especially in hazardous locations. For example, if your medical or dental office uses any flammable gas, you may be required to have special wiring and equipment installation. This also includes protocols like:
• Electrical equipment needs to be free from recognized hazards
• High-voltage equipment needs to be labeled and locked